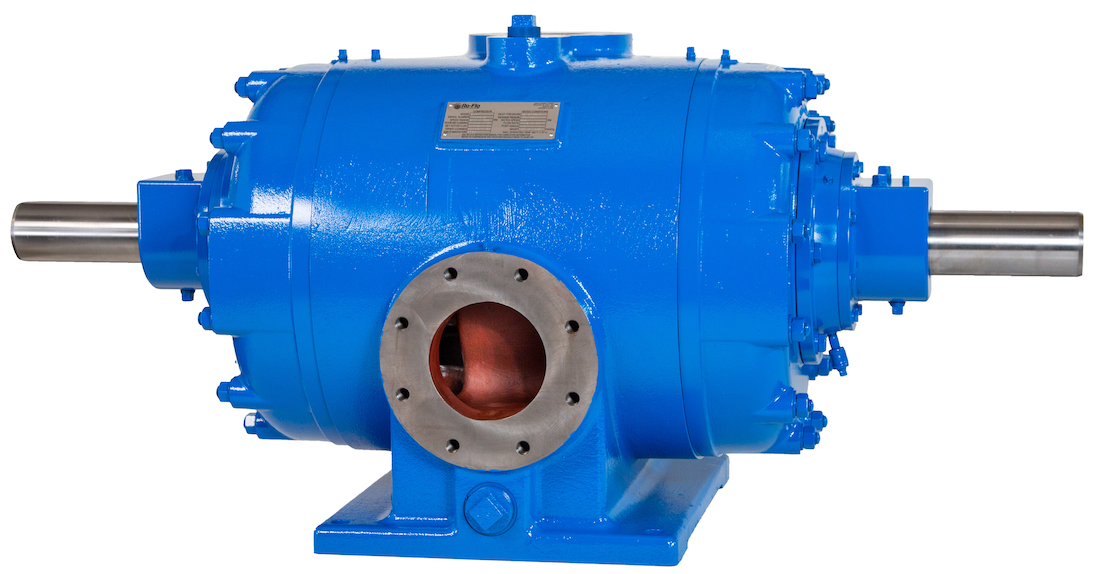 Ro-Flo's HP rotary sliding vane gas compressors are suitable for a wide variety of applications. Years of experience in this industry has made Ro-Flo the top choice for gas compression. The world's largest oil and gas companies trust Ro-Flo compressors for their dependability, longevity and superior performance.
Ro-Flo HP gas compressors excel in handling acid, sour, and wet gases. The HP models have a 7:1 pressure ratio capability and can be used as a stand alone unit, or coupled to a low pressure model and used as a second stage of compression.
The HP models come standard with a double shaft extension making it suitable for a drive-thru unit in the two-stage arrangement. Ro-Flo's HP gas compressors have a maximum allowable working pressure of 200 psig (13.6 barg) and a maximum allowable operating temperature of 350ºF (176ºC).
Ro-Flo's engineering team will be happy to assist in the sizing and selection of the compressor best suited for your needs.
HP Models